Home
Site Map
Source Page
The Whites of Braintree
Recollections
Go to the start of the
White's family tree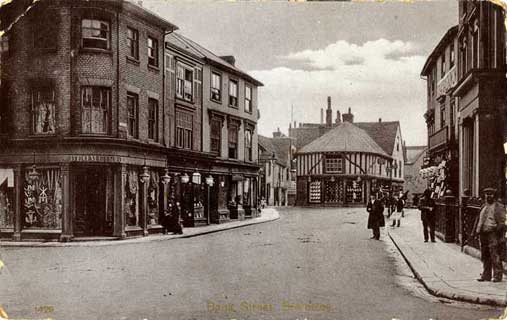 Read the
message
on the reverse of this postcard.
The White family was related to mother's family, the Barkers because my grandfather Walter Barker had a sister Charlotte who married Charles White.

The 1901 census shows the Whites as living in Sandpit Road, Braintree which is the very same address as I remember visiting from the age of ten after my parents returned from Burma. My brother Leslie would sometimes ride there on the bike that mother bought him with father's life insurance money. I was given a piano, each cost £5.

My uncle Sidney, the eldest of the Walter's six children, married Emily, the eldest of the White's children.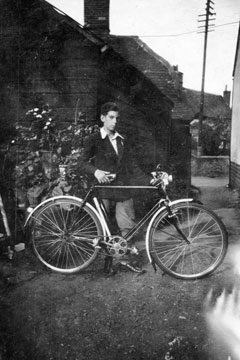 Leslie Knight pictured at Sandpit Lane, Braintree.
The smart bicycle was purchased out of
his father
's insurance money. Les joined a cycling club where he met his future wife
Vera
.

Information provided by Olive Knight.
Top